The Greene County Board of Commissioners and Greene County Community Improvement Corporation recognized DMS ink's achievements at the Greene County Annual Report to the Community on Friday April 21, 2017. The county organizations company's accomplishments in being named "Women Owned Business of the Year" by Dayton Business Journal, and as one of the "100 Fastest Growing Asian-American Businesses."
The breakfast meeting was held at the Beavercreek Golf Club at 7:30 A.M. and concluded at about 9:00 A.M. A breakfast buffet was served and county officials gave a report on development in Greene County during 2016, as well as plans for 2017. Other individuals and organizations from around Greene County were also recognized for their accomplishments during the presentation.
---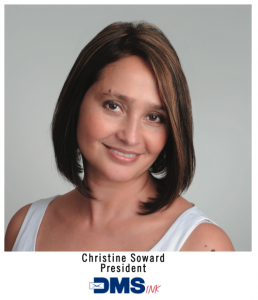 Congratulations to DMS ink President and CEO, Christine Soward for being nominated for a 2017 American Advertising Federation Mercury Award Recognizing Advertising Professionals in Sales, Support & Education in the category of Best Fulfillment/Mail House Representative.
DMS ink Vice President of Sales, Mark Kuns was also nominated for the category of Best Fulfillment/Mail House Representative, as well as Account Executive Jim Kroger for Best Printing Representative.
All of the nominees will be honored at the official awards ceremony on May 16th and each will be recognized and receive the Mercury certificate. The honoree with the most votes in each category from the AAF-Dayton members will receive the Mercury statue.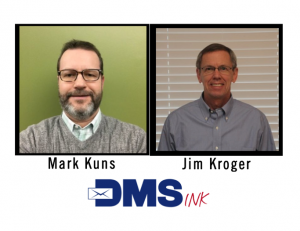 Good luck Christine, Mark and Jim and congratulations!
---
Congratulations Debra Furia, the DMS ink Dayton Dragons "VIP of the Game"
Monday, April 17, 2017 at Fifth-Third Field in downtown Dayton.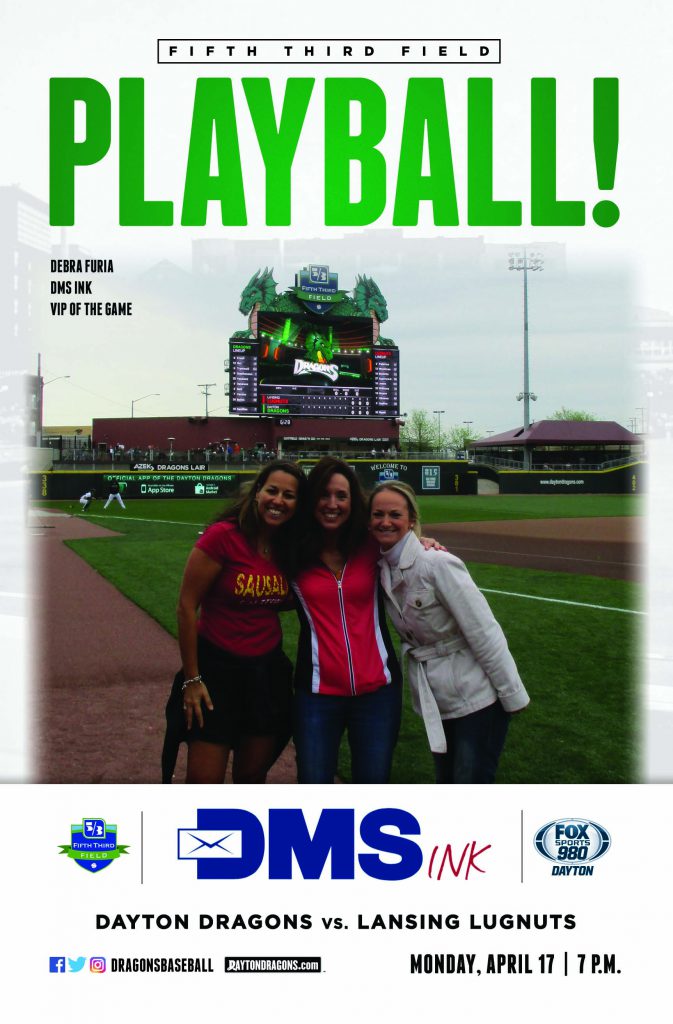 ---
Yellow Springs, OH – March 30, 2017 – A meeting of the Ohio Minority Supplier Development Council (OMSDC) was hosted by DMS ink on March 30th at the company's headquarters in Yellow Springs, Ohio. The emphasis of the event was to give local members the opportunity to meet the new president and CEO of the OMSDC, Jacqueline D. Neal.
---
March 1, 2017 – The creative strategy firm, The Bricks Agency, was honored with three bronze advertising awards during the 2017 American Advertising Federation Dayton Hermes Show, Saturday February 25th at the Schuster Performing Arts Center. The annual event recognizes outstanding achievements in advertising design and production by professional and student designers, photographers, videographers and copywriters.
Read More
---
Merry Christmas, Happy Holidays and Seasons Greetings!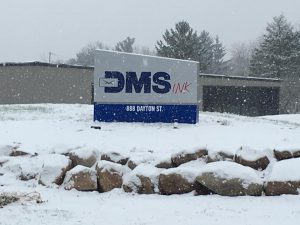 The holiday spirit is in full swing at DMS ink this season. This has been a red letter year for our company with so many things happening from a move to our new Yellow Springs, Ohio headquarters to ever expanding capabilities.
Our new facility is a great point of interest, particularly to local residents and business owners who had seen the building empty for several years. In the last several months we've had visits by the Yellow Springs Senior Center, the Yellow Springs High School art class, and countless business and community leaders.
---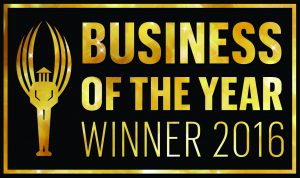 Dayton – Nov. 5, 2016 – DMS ink, headquartered in Yellow Springs, was honored at the 15th Annual Dayton Business Journal Business of the Year Awards on November 5th.
This year, DMS ink was named top winner of the Woman Owned Business of the Year and also received a second place award in the category of Minority Owned Business of the Year. Additionally, company owner and president, Christine Soward, took home a third place award in the category of Executive of the Year.
The Dayton Business Journal accepted nominations in the spring covering eight categories including: Community support; Executive of the Year; Manufacturing; Minority-owned Business; Not-for-profit; Rookie Business; Woman-owned Business; and Service Businesses. Competition was quite respectable in each category and chosen by local community leaders.
According to the Dayton Business Journal special report publication, "The DBJ selects several business leaders to serve as judges for the awards. Judges for this year's program were Dan Curran, former president of the University of Dayton, Montgomery County Commissioner Debbie Lieberman, and Scott Sullivan, president and CEO of SelectTech Services Corporation." Judges read through nomination material and assign a score to each which are then combined and places assigned to winners in each category and level.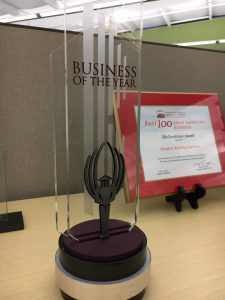 Soward is steadfast in her conviction that innovation and adopting change as part of the company culture is key to the success of her employees and her business. "I believe we will continue to grow and adapt," Soward told the Dayton Business Journal. "We're always looking at how we can utilize the next innovation. Stagnation is not part of our plan."
Earlier this year DMS ink was recognized among the top 100 Asian American Businesses of the Year and a certified company under the National Minority Supplier Development Council.
For more information, contact Gery L Deer, Managing Director of The Bricks Agency, advertising agency of record for DMS ink, by calling (937) 709-4108.
---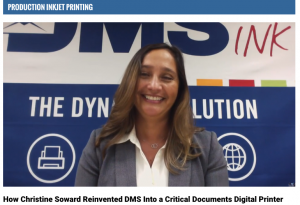 In a web interview with Printing Impressions.com with DMS ink owner and president, Christine Soward, explains how she reinvented DMS ink into a critical document digital print company. Watch the video here: Click Here.
---
The W + D 326 BC Envelope Converter is one of the many new additions DMSInk has acquired. This piece of equipment is capable of taking a blank sheet of paper and completely converting it to an envelope of just about any sort.
---
 Fast 100 Collectively Post $3 Billion in Revenue, 44% Growth Rate
2016 USPAACC Conference: Fast 100 Award Acceptance Speech from The Bricks Agency on Vimeo.
DAYTON, OH – May 27, 2016 – DMS ink has been named by the US Pan Asian American Chamber of Commerce Education Foundation (USPAACC) as one of the country's Fast 100 Asian American Businesses for its enormous revenue and growth rate. Fast 100 Collectively Post $3 Billion in Revenue, 44% Growth Rate
---